Welcome to the Experian Data Quality Community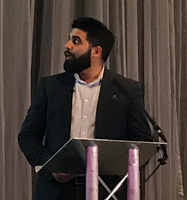 Tanj Jagpal
Administrator
Welcome! 
At Experian, we're extremely proud of our data quality solutions, and we've set up this community as a place where you can connect with both technical and non-technical users to solve problems, gain insights and share tips and tricks. 
Community Rules: 
We welcome you and your views in our community. To ensure the community remains a positive, safe and vibrant place to discuss Aperture products and all things data quality, please take a moment to read through our community guidelines and the community Terms of Service.
Get Started:  
Register or sign in to post or comment. Certain functionality and categories are only enabled once you have logged in.
Customise your profile by adding a photo and setting your notification preferences.   
Use the search to find posts quickly or use the link to the right of the search box for advanced search.
Browse content by category or tags - these are both in the left-hand menu. 
Earn your first badge: upload a photo, start a discussion, ask a burning question, or leave a comment.  
Bookmark interesting posts by clicking on the star icon next to each post title, and retrieve your bookmarks by clicking on the star icon in the top right of the screen (visible when logged in).
Tag your discussion or question with one or more keywords to make it easy to find.
Be generous. If someone has given you a good answer, indicate that it answered your question. If someone posts a great discussion or a comment, like it. 
Help keep the community clean by flagging a post that doesn't meet our community guidelines or community Terms of Service. 
Help make the community better: 
Have thoughts on how we could improve the community? We'd love to hear from you! Simply send a direct message to one of our Admins using the inbox in the top right of the screen (visible when logged in).
This discussion has been closed.