How to earn points, badges and to increase rank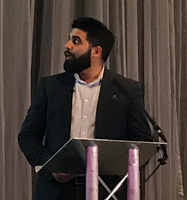 Tanj Jagpal
Administrator
The Experian Data Quality Community isn't about the volume of discussions and questions, but about the quality and depth of each of our members' contributions - and our reward system is designed to reflect this.
Points
You can earn points by:
commenting on other users posts, or submitting answers to their questions
getting likes for your discussions, questions, comments and answers
earning badges
Badges
You earn badges by performing specific actions. We don't want to give too much away, but a great way to get your first badges is by updating your profile picture or by making your first comment. Our badge system will evolve as the community grows, but we'll never remove badges that you've already earned.
Level up
Earning a certain number of points means you'll move up to a new rank. Your rank is displayed next to your username. You'll notice that some community members have a special rank next to their names ('Experian...', 'Moderator' or 'Administrator') - this means they are Experian employees. Like you, they are members of the community, and they're encouraged to share their knowledge and opinions here.
Give others credit
A community relies on the feedback and likes we give to each other:
As a poster, it's good manners to provide feedback to those who have taken the time to respond to you.
As a reader, keep our community strong by taking the extra two seconds to like a great post or a comment. 
This discussion has been closed.